Contact Motor Home & Travel Trailer Owners in your area through Direct Mail!
We maintain an extensive RV Database and can create a Recreational Vehicle Owners Mailing List for your direct mail needs.

Postal Mailing
We currently have available almost 185 million recreational vehicle owners with names and addresses in over 77 million USA households .

Email Broadcast
We have almost 30 million phone numbers both DNC and non-DNC, of which a little over 7 million are not on the National Do Not Call database..

Telemarketing
We have almost 90 million recreational vehicle owners with email addresses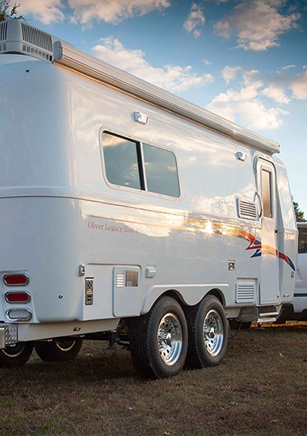 You can select just the Motor Home, 5th Wheel, or Travel Trailer Owners in the area surrounding your location. You can also select by Manufacture Year, Make, or Model.
Pricing Varies by State. Please Inquire
Please add $10.00 per thousand if you need the Names & Addresses on Peel & Stick Labels.
**Volume Discounts Available**
We provide targeted marketing solutions that enable you to identify probable RV owners. Here are the USA RV Counts by State.
---
 

STATE

 

Total

01 ALABAMA
38,626
02 ALASKA
14,341
04 ARIZONA
38,466
05 ARKANSAS
17,088
06 CALIFORNIA
125,672
08 COLORADO
48,945
09 CONNECTICUT
8,534
10 DELAWARE
3,698
11 WASHINGTON D.C.
59
12 FLORIDA
102,607
13 GEORGIA
51,393
15 HAWAII
176
16 IDAHO
34,277
17 ILLINOIS
52,535
18 INDIANA
39,167
19 IOWA
46,318
20 KANSAS
17,142
21 KENTUCKY
26,806
22 LOUISIANA
40,184
23 MAINE
11,691
24 MARYLAND
17,277
25 MASSACHUSETTS
19,816
26 MICHIGAN
99,752
27 MINNESOTA
63,113
28 MISSISSIPPI
19,564
29 MISSOURI
42,803
30 MONTANA
18,982
31 NEBRASKA
16,414
32 NEVADA
21,362
33 NEW HAMPSHIRE
12,629
34 NEW JERSEY
15,833
35 NEW MEXICO
26,788
36 NEW YORK
54,044
37 NORTH CAROLINA
55,861
38 NORTH DAKOTA
16,566
39 OHIO
68,237
40 OKLAHOMA
38,265
41 OREGON
66,448
42 PENNSYLVANIA
68,244
44 RHODE ISLAND
3,576
45 SOUTH CAROLINA
27,905
46 SOUTH DAKOTA
16,574
47 TENNESSEE
34,657
48 TEXAS
152,425
49 UTAH
37,010
50 VERMONT
9,279
51 VIRGINIA
27,571
53 WASHINGTON
92,964
54 WEST VIRGINIA
16,412
55 WISCONSIN
46,218
56 WYOMING
15,188
Total
1,939,502