The Mailing List Connection now offers the most comprehensive Multi-Survey Database available for Ailment Sufferers, Various Diseases and Medical Conditions.

Postal Mailing
We have over 92 million USA Individuals with Postal Information with an indicator for at least one of the following: Ailments, Diseases, Medical Condition + the Medications used or Pharmaceuticals used.

Email Broadcast
We have over 22 million Email Addresses available for these people.

Telemarketing
We have over 45 million Phone Numbers available for these people.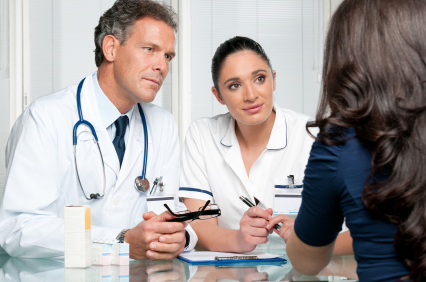 Selections Available
The Mailing List Connection now offers a the most comprehensive Multi-Survey Database available for Direct Mail Marketing with over 800 selections available for Ailment Sufferers, Various Diseases and Medical Conditions as well as the Medication and Pharmaceuticals used, both by Prescription and Over The Counter.

We have Medication User Information for:
Allergies
Arthritis
Asthma
High Cholesterol
Cold
Flu
Depression
Diabetes
Heart Disease
High Blood Pressure
Pain Relief
Weight Loss
Plus much more

See our available selections here.
Our Compilation Methods
The Ailment Database for Direct Mailing is 100% Permission-Based Data and is provided directly from Mail-Responsive Consumers via Household Surveys, Mail Order Purchase Information, Prescription Records, Subscription Order Forms, Re-Call Registrations, Pharmaceutical Companies, Sweepstakes entry forms, Telephone and Rebate Coupons, 800 number respondents and Consumer Surveys both online and offline, thereby making your marketing campaign effective in reaching the correct individual suffering with specific issues!
Cross Selections
These Ailment Sufferers can be combined, so for example, we can get Diabetics who also suffer from Heart Disease. Also, these people can be mixed and matched with our Pharmaceutical User Data so we could, for example, combine Diabetics with Heart Disease, who are Actos or Avandia users. Also, to Specific Ailment and Pharmaceutical Selections, we can incorporate Standard Consumer Selections into your Target Group such as:
Age
Income
Homeowner
Ethnicity
Gender
Marital status
Net worth
Children present

Please inquire on possible additional selections and additional select costs.
Ailment Data Users
Pharmaceutical Companies offering a New or a Competing Medication
Market Research Companies doing studies for Pharmaceutical Marketing Organizations or other Medical Research Related Organizations
New Physicians needing to build a Medical Practice
Physicians that limit their Practice to a certain type of Ailment or Patient Group
Companies offering Medical Devices or Medical Services intended for Specific Ailment Sufferer Groups
Attorneys needing to contact prospective clients for Class Action Lawsuit Participation
Email and Cell Phone Appends
Email Addresses for Email Marketing Services and Phone Numbers can be appended to the Ailment and Pharmaceutical Data with understanding our Terms and Conditions that must be agreed to. "Please inquire for additional Pricing Options for our Appending Service and volume discounts."
New Ailment Data Product
In addition to our Standard Ailment Database with 92 Million Households and Medication User Database with 62 Million Households, we now have available a New Multi Survey Based Ailment Data Feed covering 80 different Ailment Categories in 18.8 Million total Households.
8.8 Million
of these households have available Land Lines.
7 Million
have available Cell Phone Numbers.
In Addition, we have approximately 6.5 million Validated Email Addresses available for these Ailment Sufferers.
With our New Ailment Data Product comes a very aggressive Data Pricing Structure. We can supply:
Any 5,000 of these Ailment Sufferers Names and Addresses along with 100% with Phone Numbers (Land or Cell) for $0.09 each.
We can also include the Email Addresses for $0.04 each per record additional.
Please inquire about Volume Orders — we can offer aggressive Volume Data Discounts.
HIPPA COMPLIANT
All of our Pharmaceutical Information and Ailment Information is 100% Compliant with Federal HIPAA Laws.
Data Delivery
Data is delivered in via Email or FTP in Excel, ASCII or any format requested. A Word Label File will also be supplied at no additional cost. Printed Peel & Stick Labels will be supplied for an additional $10.00 per thousand. A Telemarketing Printout can also be supplied for an additional $10.00 per thousand.