Medical Professionals Mailing Lists
Mailing List Connection offers the most accurate and comprehensive Medical Professional Data available. This Data is designed for Direct Mail, Telemarketing and Email Marketing. In this era of increasing government regulation and oversight of the Health Care Industry, the Medical Field is as challenging a profession as ever to market to and the correct Marketing Strategy when targeting Medical Professionals is more important than ever. The Medical Data Marketing Professionals at Mailing List Connection have the experience & knowledge to guide you to the most effective Medical Data currently available
Medical mailing lists are presently being offered by Mailing List Connection to help companies reach targeted consumers. All of our medical mailing lists are entirely compliant with the all HIPAA Laws. As a result, we have the opportunity to offer leads to businesses without violating privacy. Our staff has a large medical database that can be used by a variety of companies to reach target consumers without delay.
Ailment, Medical Conditions, and Medication Medical Mailing Lists
The information currently used for our medical mailing lists was collected from multiple surveys. Our brand new database contains over 800 selections such as:
Ailments
Diseases
Medical Conditions
Medications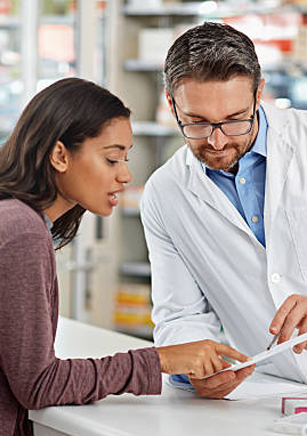 We also have medication information for both prescription and over the counter medications. This includes user information for those who suffer from ailments and diseases such as:
Allergies
Arthritis
Asthma
High Cholesterol
Cold & Flu
Depression
Diabetes
Heart Disease
High Blood Pressure
Pain Relief
Weight Loss
And much more!
Our records include information for over 92 million individuals with at least one of these qualifiers. The data contains the ailment, disease, or medical condition affecting the individual as well as the medications used. Of this massive database, we can also provide 45 million phone numbers. We also have more than 22 million email addresses for these same individuals. Your company then has the freedom to determine how you would prefer to reach these consumers.
The information obtained for our database is 100% permission-based data. That means that it was provided directly from consumers by way of the following methods:
Household Surveys
Mail Order Purchase Information
Prescription Records
Subscription Order Forms
Re-Call Registrations
Sweepstakes Entry Forms,
Telephone and Rebate Coupons
800 Number Respondents
Online and Offline Consumer Surveys
This extensive information allows you the unique opportunity to reach specific individuals suffering with particular issues. This is invaluable if you have something to offer people that suffer from a specific condition. You are now able to reach these specific people without having to spend excessive money casting a wider net.
Who Can Use Ailment Data Mailing Lists?
Many companies can benefit from our ailment data list. For example:
Pharmaceutical Companies
Market Research Companies
Medical Research Organizations
Physicians
Medical Device Companies
Medical Services Companies
Attorneys for Class Action Lawsuits
Another great feature of this database is that different sections may be combined. For example, you can filter for diabetics with heart disease, or any other combination. To limit the data even further you can also search for diabetics with heart disease who use a specific medication. There are a number of ways in which this data can be used to reach the desired audience. You can even incorporate other factors such as:
Age
Income
Homeownership
Ethnicity
Gender
Marital Status
Net Worth
Presence of Children
And more!
Medical Professionals Mailing Lists
Mailing List Connection also offers the most inclusive and accurate database for medical professional data. This specific database is designed to be used for a variety of marketing techniques. For example:
Direct Mail
Telemarketing
Email Marketing
This allows you to reach specific medical professionals in various fields as needed. This information is collected from several locations such as:
State License Information
American Medical Association
The data in our Medical Professionals Mailing Lists allows companies to offer products and services to the medical community. For example:
Heathcare Marketing Research
Financial Planning Offers
Pharmaceutical Offers
Medical Instruments
Medical Seminars
Recruitment Offers
Medical Book Offers
Medical Journal Offers
Research Information Offers
Advertising Offers
Continuing Education Programs
Professional Workshops
Medical Recruitment Offers
And Much More!
We update our medical professional database semi-annually to ensure we have the most current information. We also offer the following selections to further narrow the list to meet your needs. These additional selections include factors such as:
Age
Income
Ethnicity
And More
Pharmaceutical Mailing Lists
To take our medical mailing lists one step further, we also offer Pharmaceutical Mailing Lists. Mailing List Connection has more than 62 million individuals who are now searchable by over 200 different pharmaceuticals. This database includes both over the counter medications and prescription medications.
The individuals in this database have voluntarily provided their medication use information via the following methods:
Prescription Mail Orders
Subscription Orders
Warranty Card Registrations
Sweepstakes Entry Forms
Consumer Surveys
Questionnaires
And More
Our Pharmaceutical Database allows companies to sort information by specific medications in order to market to these individuals. There are many companies that regularly utilize these lists such as:
Pharmaceutical Companies offering Competing Medications
New Physicians Building Their Medical Practice
Specialty Physicians
Attorneys Needing to Contact Clients for Class Action Lawsuits
This database can also be used in conjunction with our Ailment Sufferers Database. Companies can then narrow their focus further to the exact customers who will benefit the most from their products or services.
Choosing Mailing List Connection for Your Medical Mailing Lists
Choosing Mailing List Connection without delay gives you a leg up over the competition. The right contacts can significantly boost your business. We have the most comprehensive databases presently available. Not to mention, you can do this safely because our information is compliant with Federal HIPAA Laws. It is also updated regularly to make sure that you are receiving the best lead list possible.
Overall, the ability to target specific customers puts your company far ahead of the curve. You'll spend less on advertising because you can now target exactly who you're trying to reach. Your company no longer needs to worry about wasting money while missing the mark with their advertising. These targeted customers will meet the profile of the exact type of customer you are trying to reach. This means it is far more likely that they will purchase your goods and services once offered. Contact us today to learn how to reach these ideal customers without delay.