Mailing List Connection - Ethnic Mailing Lists
Mailing List Connection is one of the country's leading National Mailing List companies, and we are proud to offer our Ethnic Mailing List. This highly sought after Ethnic Mailing List database is the result of over 100 extremely accurate and efficient statistical models, and templates that rank households by the probability of being a particular race and or culture.
Ethnic Mailing Lists can help you, the direct mail marketer increase response and sales, in two major ways.
First:
The narrower you focus your marketing campaign, the better results you will get. Ethnicity is just one way to narrow the focus.
There are many different ethnic backgrounds, all with different degrees of consistency. Ethnicity based on faith, such as the Catholics & Hebrews tend to have people who identify themselves as part of a larger and "wider spread" group within various communities. This is also true of neighborhoods that are originally made up of one ethnic group such as Italian or Finnish, especially when residentship still has ties to the "old country." They are more likely to respond to their own Individual cultural verbiage.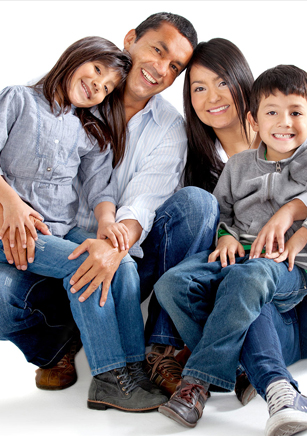 Two:
Many ethnic groups receive far less direct mail offers on average; therefore, Ethnic Mailing Lists can increase sales! People of Hispanic descent, for example, make up about 13.5% of the U.S. population but only receive about one quarter of direct mail offers as the overall average U.S. household. By offering your services to them this increases NOT ONLY the chance that your mailing piece will be opened, but with the right offer, the better probability of a sale.
As with all marketing, it is crucial to know and understand the ethnic background of the people you are targeting. Ethnicity can be characterized by several different factors, including language, race, religion and country of birth. Some families and households have several different ethnic backgrounds. And in some cases, the region of the country that the person or families live in may also have an impact on the effects of ethnicity.
MAILING LIST CONNECTION IS THE BEST SOURCE FOR YOUR ETHNIC MAILING LISTS!
Just look at our selection:
---
Arabian
Belgian
British
German
Hindu
Indian
Irish
Jewish
Persian
Scottish
Swiss
Syrian
Arabian
Belgian
British
German
Hindu
Indian
Irish
Jewish
Persian
Scottish
Swiss
Syrian
Ethnicity by Language spoken:
---
English
Danish
Swedish
Norwegian
Finnish
Icelandic
Dutch
Flemish
German
Hungarian
Czech
Slovakian
French
Italian
Spanish
Portuguese
Polish
Estonian
Latvian
Lithuanian
Georgian
Armenian
Russian
Turkish
Kurdish
Greek
Farsi
Moldavian
Bulgarian
Romanian
Albanian
Slovenian
Serbo-Croatian
Azeri
Kazakh
Pashto
Urdu
Bengali
Indonesian
Burmese
Mongolian
Chinese (Mandarin, Cantonese and other dialects)
Korean
Japanese
Thai
Malay
Laotian (Includes Hmong)
Khmer
Vietnamese
Sinhalese
Uzbeki
Hebrew
Arabic
Turkmeni
Tajik
Kirghiz
Hindi
Nepali
Samoan
Tongan
Oromo
Gha
Tibetan
Swazi
Zulu
Xhosa
Afrikaans
Comorian
Ashanti
Swahili
Hausa
Bantu
Dzongha
Amharic
Tswana
Somali
Macedonian
Tagalog
Sotho
Malagasy
Basque